At St Nicholas School we pride our school on having a uniform that reflects the tradition of our school and one which is of a high standard.
HATS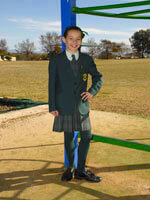 Hats are important for children's health and well being.  We require each child to wear a green St Nicholas School hat.  Children are strongly encouraged to wear their hats at school and follow a NO HAT, NOT PLAY policy.  We need strong parental support to ensure each child wears their hat.
LABEL EVERYTHING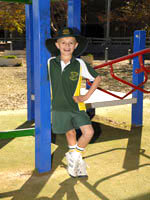 Please ensure all of your child's uniforms and belongings including lunch box, drink bottle etc are labelled clearly and school bag easily identifiable so that staff can return all items if lost.
All uniform items are available to purchase through Lowes in Peel Street, Tamworth.  Contact our office for more information on uniforms.