After School and Before School Care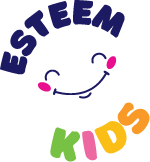 After and before school care is available at the school from 7.00am to 8.45am and 3.00 pm to 6.00 pm daily during the school term. Vacation Care is also available for students of St Nicholas School. This facility is provided by Esteem Kids Group, a franchise fully accredited with the Australian Children's Education and Care Authority (ACEQA). Only students attending St Nicholas School can access this program.
This program is a private arrangement between Esteem Kids Group and the parents who access the program.
Enrolment forms and details are available from the Esteem Kids Group website.